PRUNES
Prunes contains lot of fibers and sorbitol a stool loosening sugar.
Prunes
have a laxative effect. Dried prune is better than fresh prune .
The salts contained in the dried prune are valuable as food for the blood, brain, and nerves.PRUNES
KIWI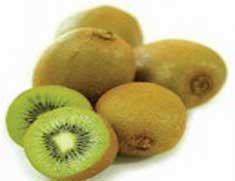 It is a
small fruit
that protects DNA from mutations
Kiwi
an
exotic
fruit contain as much potassium as bananas.
Asthma,wheezing,Coughing and colon cancer especially in children can be prevented.